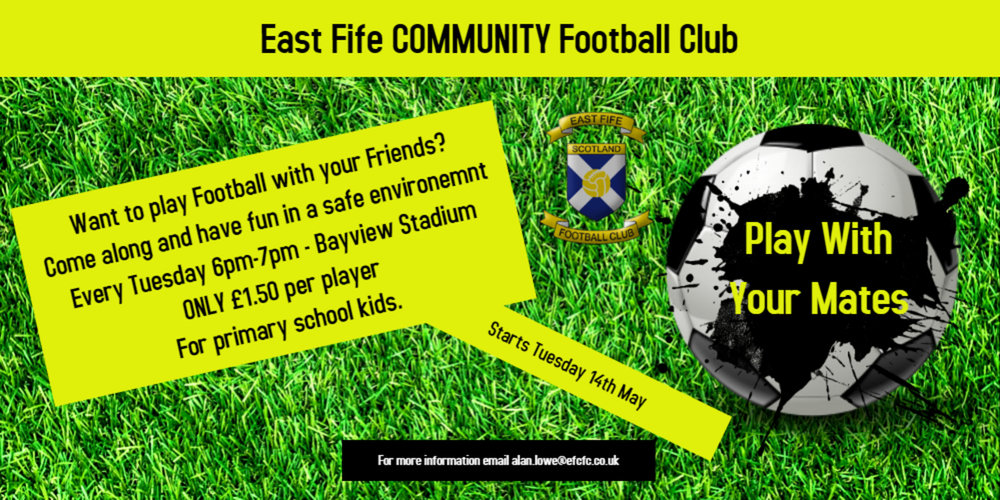 Our new class - Play with your Mates - Starts on Tuesday 14th May.
For kids that have never played football, this is a great introduction to the game without the added commitment of a team.
For children that already play for a team, have some fun with your friends in a more relaxed environment.
For more information please contact alan.lowe@efcfc.co.uk
Back to news