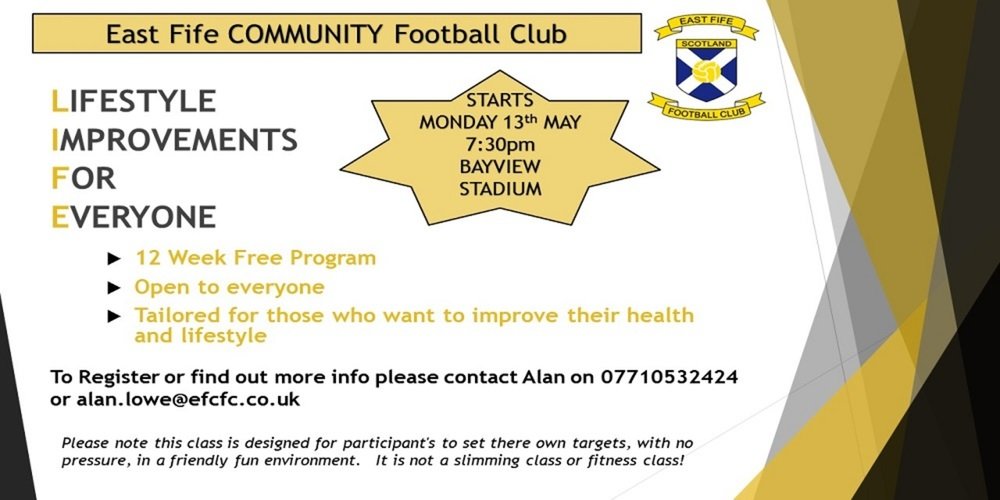 EFCFC are pleased to announce that following our recent grant application to the CLIMB project, and your support in voting, we were one of the successful community groups awarded funding and can now move forward with our new LIFE Program (Lifestyle Improvements For Everyone).
LIFE is a 12-week programme targeted at individuals who would like to improve their health, both mentally and physically.
LIFE is not a slimming class and it is not a Fitness class!
We will provide you with the information and resources, which will allow you to set your own targets to be a healthier more active you. As a group you will meet each week to see how well you have done and any obstacles you have faced.
We will arrange for you to play football if this is something you are keen to do, or go for a leisurely evening stroll along the beach. The choice will be yours. There are no rules! We will tailor the classes to suit your ability and your goals.
You will meet new people who all have the same objectives, try things you maybe have not done before and have a laugh in a relaxed friendly environment.
For more information or to register your place on the program please contact
Alan on 07710 532424 or alan.lowe@efcfc.co.uk
Back to news