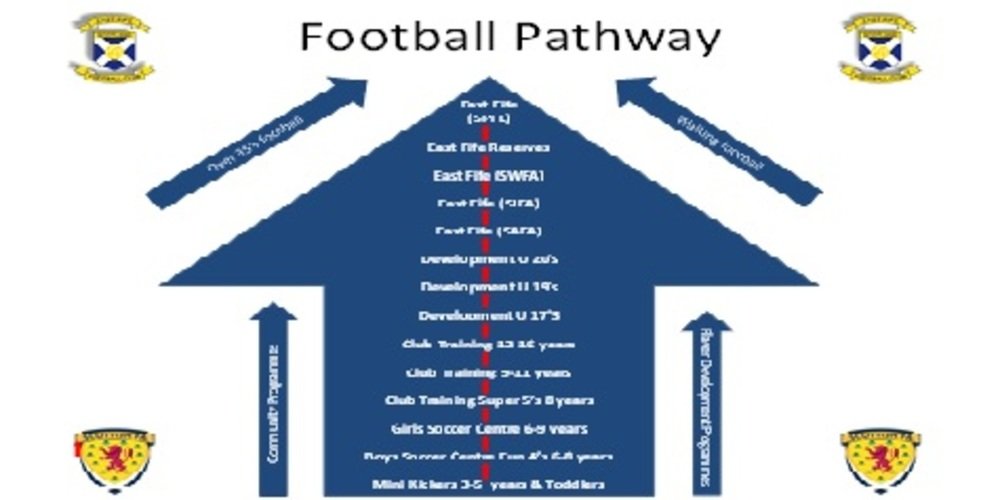 During the past few months I have had several conversations with parents on how we develop players and some have expressed concern that their son/daughter isn't developing as they would have hoped. As a parent I can relate to that, as all any parent wants is the best for their child & to watch them develop.
Developing players is in line with the Club's philosophy and should always be and is our number one goal. However, I admit that we are still a bit away from where we want to be and there needs to be a mind shift away from thinking about individual teams to a more collective view as a club. Coach education remains high on our agenda, developing coaches so that they see their role as one of developing players & pushing them on to a higher level. This may mean moving players up a year so that they are playing and are comfortable playing at a higher level. I stress that we will never move a player against their will.
You may be aware that the Club have developed a pathway from toddlers to the adult game. One of our aims was to push players up to the senior game and it's great to see players from the 2001 team playing for St Andrews, Kennoway Star Hearts, Kirkcaldy YMCA & Lochgelly Albert. This indicates that our pathway is working and should encourage everyone to support pushing players to the next level.
Over the past two months we have been working on and developing a revision to the performance programme. This revision has been led by Andy Payne with the help of Alan Lowe, the revised programme will be presented to all the coaches at the in service session this coming Wednesday, 13th February.
This is another step in developing our talent & it is hoped that we can roll this out quickly, start dates will be published as soon as we are ready to go.
If anyone has any concerns or questions please don't hesitate to get in touch. Dave is at Bayview most evenings.
Back to news