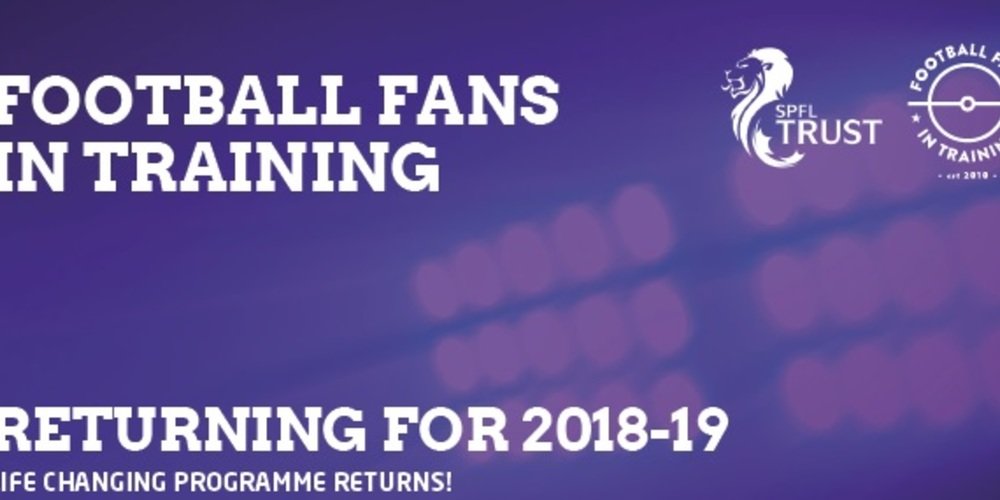 Get fitter, become healthier, and go behind the scenes at your local club, all for free.
Are you a man or women aged 35-65 years old? Is your waist size at least 38 inches? Do you want to lose weight, have a healthier lifestyle and ultimately be fitter? Our 12 week Football Fans In Training programme can help you do this for free. You'll get a behind the scenes look at your club, be trained by selected club coaches, have a nosy at the trophy cabinet and have the chance to talk tactics in the dressing room. Who knows, maybe you'll even bump into a player or two. So what are you waiting for?
The main aims of the programme are to:
Increase knowledge of diet & nutrition

Improve lifestyle choices

Increase physical activity amongst participants

Reduce weight and waist measurements

Increase engagement in other physical activity
This is a great opportunity to shed a few pounds with the support of your local Football Club and help you live a healthier and more active life. The programme is open to:
Aged between 35 – 65

Waist size of 38 inches OR belly size at least 40 inches
If you are keen to get involved or would like to find out more about Football Fans In Training, please come along to our open night on Wednesday 6th February 6pm at Bayview Stadium.
http://spfltrust.org.uk/projects/football-fans-in-training/
Back to news