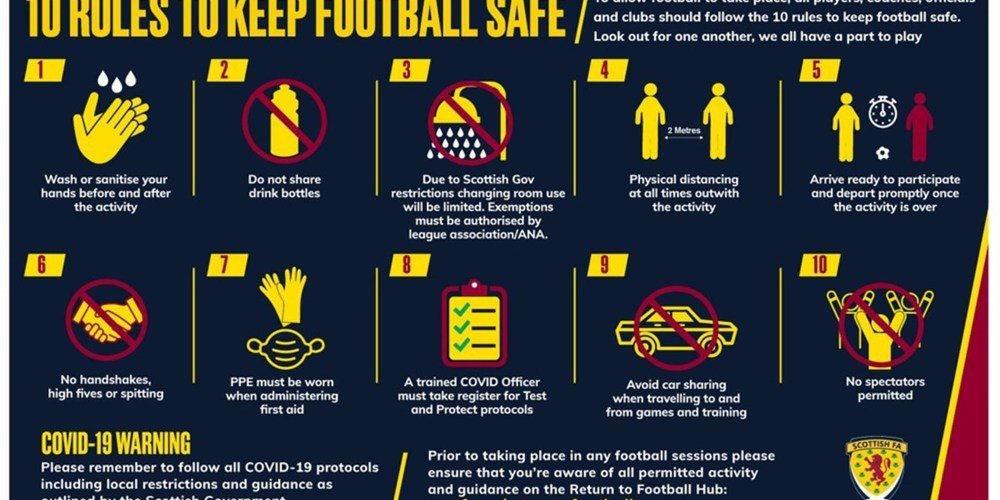 This is an email from the Community Manager from Community Use Schools, please take note if we do not adhere to guidelines and are asked to not use LMA, there is nowhere else in the area to train.
"We are seeing increasing numbers of spectators at training & matches at Community Use venues.
I have spoken to colleagues at Fife Sports & Leisure Trust and they are saying the same.
The guidance is NO SPECTATORS unless a child or young person needs support from their parent (e.g. accessing the toilet). This parent/carer must either remain in the car or physically distant from others following the government guidance of 2 metres. Parents/carers should discuss with the club the safest and most appropriate manner in which to do this in advance of training so the club can make any appropriate arrangements.
On behalf of facility providers such as Community Use and FSLT, please can we ask you to contact League Secretaries and/or affiliated clubs to re-enforce the no spectators guidance. In addition, please can you state that bookings from clubs who fail to manage this issue will be terminated.
Back to news