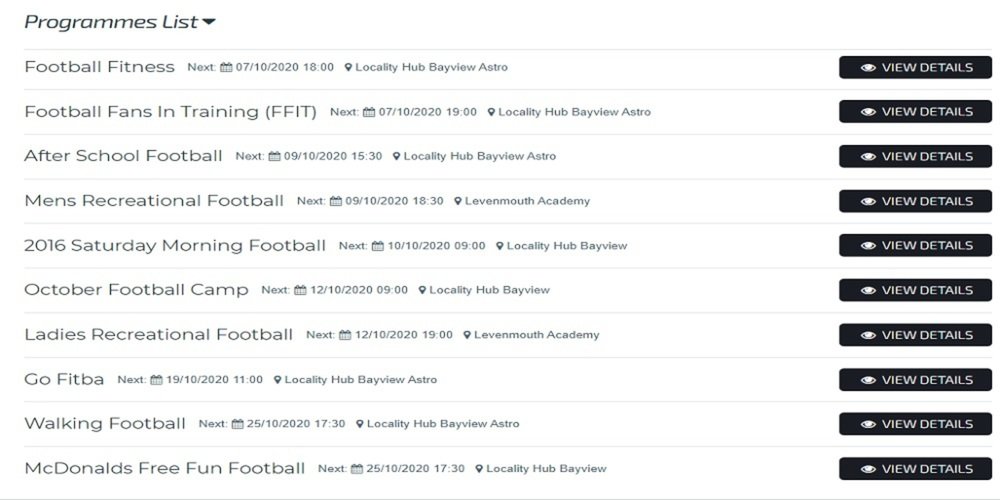 October is shaping up to be a very busy month.
From 4 years old to 94 we have something for everyone.
For the kids we have community classes starting at age 4, Football camp running the first week of the holidays and Go Fitba for the older kids during the second week.
For our older teens and adults – Football fitness is designed to get your heart pumping. For all abilities and fitness levels to get you up and out of the house. Men's and Ladies recreational football is on each week at Levenmouth Academy.
If you are looking for some help to get on the right track why not join our FFIT program. For over 35s, male and female with some fun activities along with help and guidance on healthy eating, making the correct choices and mindset.
We have our Mental Health Class every Thursday which is a free class for anyone to pop along.
Also starting this month, we have our Free McDonalds program and walking football for the over 45s starting on the 25th.
For more information on any of our classes please visit our WEBSITE or email alan.lowe@efcfc.co.uk
Back to news