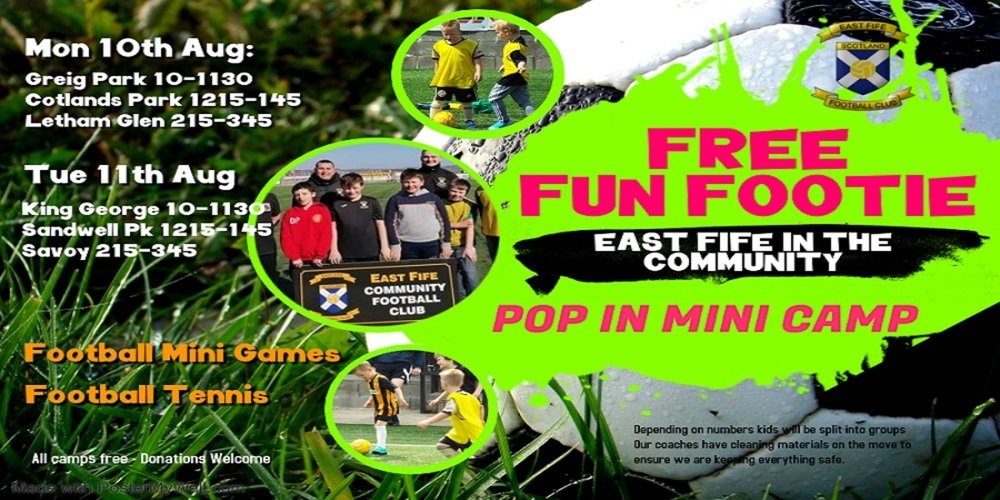 Just before the kids go back to School & Nursery come along to our pop in mini camps next Monday and Tuesday.
Classes are free for everyone in the community. Our coaches will set up the goals and Tennis nets in the park and the kids can play.
Monday
Greig Park Windygates 10-1130
Cotlands Park Kennoway 1215-145
Letham Glen Leven 215-345
Tuesday
King Geroge V Leven 10-1130
Sandwell Buckhaven 1215-145
Savoy Methil 215-345
Depending on numbers the kids will be put into groups.
Our coaches have cleaning materials on the move to ensure everything is safe.
Back to news