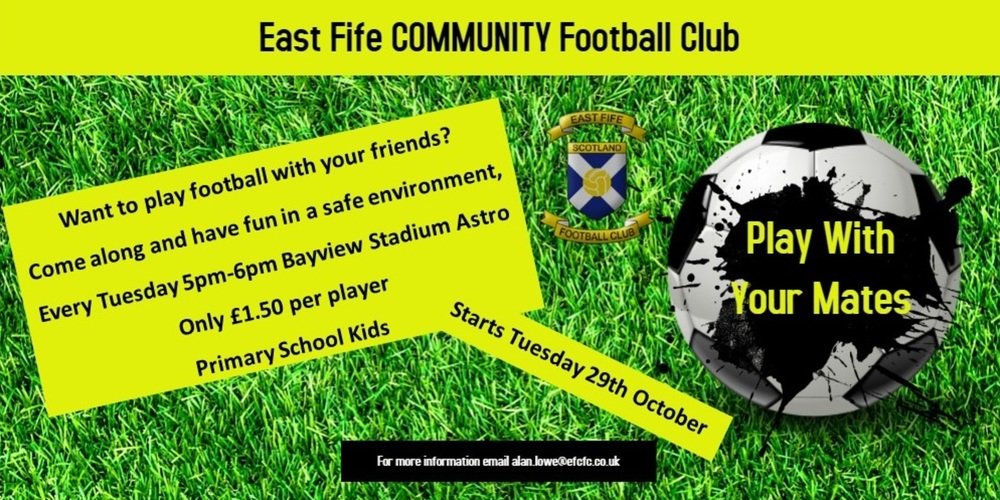 Starting tomorrow and every Tuesday at 5pm, why not come along to Bayview and let the kids burn of that extra energy.
PWYM is a fun class for all primary school kids, where they can choose to run around with a ball, have a game of footie, or get some help from our coaches.
In a safe and secure area, under the floodlights of the stadium, with adult supervision, there is no better way for them to burn of some steam.
£1.50 for an hour.
Back to news